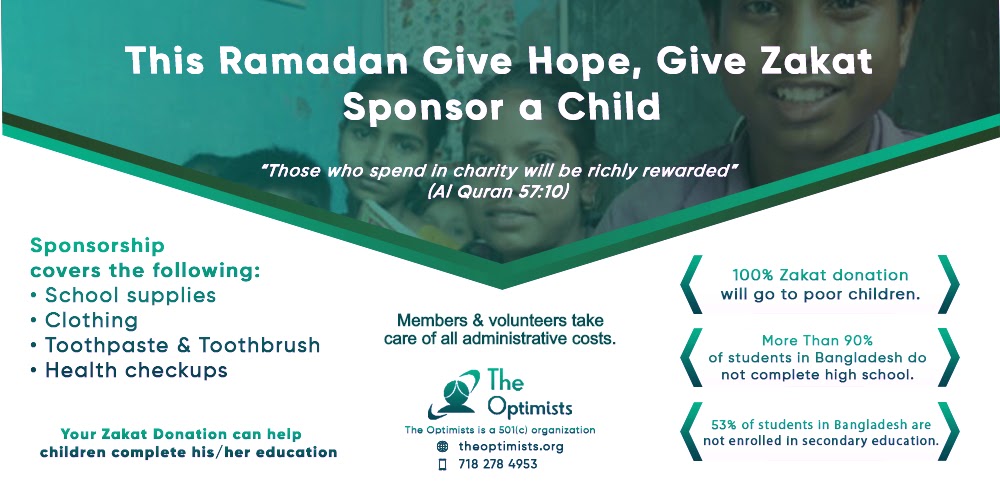 Zakat Donation
On this holy month of Ramadan, donate your Zakat/Fitra to our organization. Your contribution will make an impact, whether you donate $5 or $500. Every contribution matters to a child struggling to attend school because of poverty.
Our members & volunteers take care of all administrative costs to ensure every penny you give us is distributed to students in Bangladesh who are struggling to complete upto university level education due to poverty. We all believe that everyone should get a fair chance to stand on their feet, be self-sufficient in life so they can do the same for others in the future. We agree that this is how a nation prospers.
Even non-muslims can feel free to donate because we all are united by the same value & belief that poverty should not stop a child from getting the education he or she deserves.